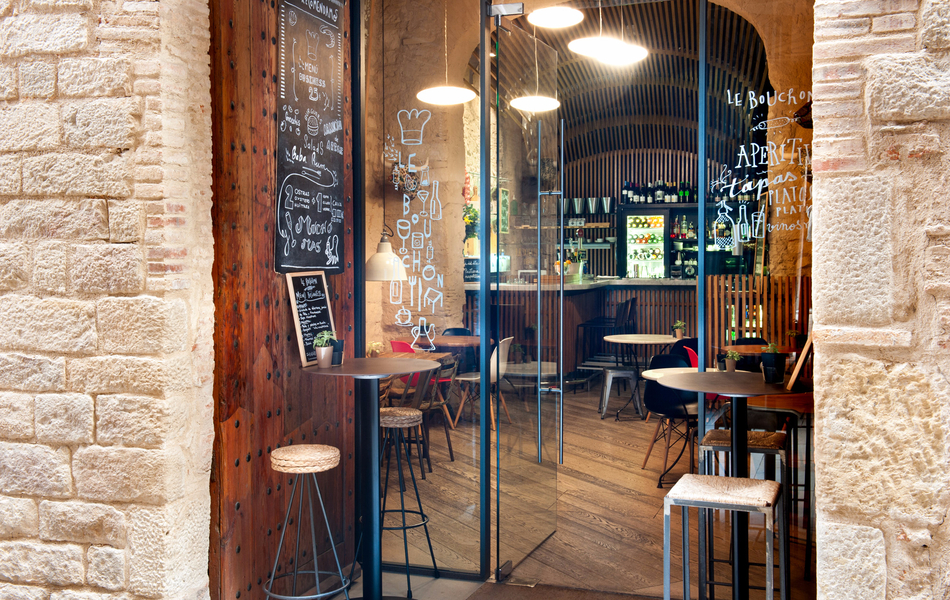 Tapas, tapas, tapas…
Concept and origin
Tapas are also known as "cooking in small format". Since its origin, as a simple snack served at bars to accompany the drink, tapas have developed into a way of understanding gastronomy.

The origin of tapas is uncertain. It seems reasonable that the habit of feeding on "small bites" was born during the period of food shortage caused by the Spanish civil war. However, there are various versions that place their origin much earlier in time, even in the Middle Ages or the Spanish Golden Age.

Tapas can vary depending on the different regions and types of bars and restaurants. There are many tapas (some of which have their own names), presentations and varieties: Cold or hot, accompanied or not with bread, tapas and portions (portions are bigger than tapas), to eat standing or sitting at a table.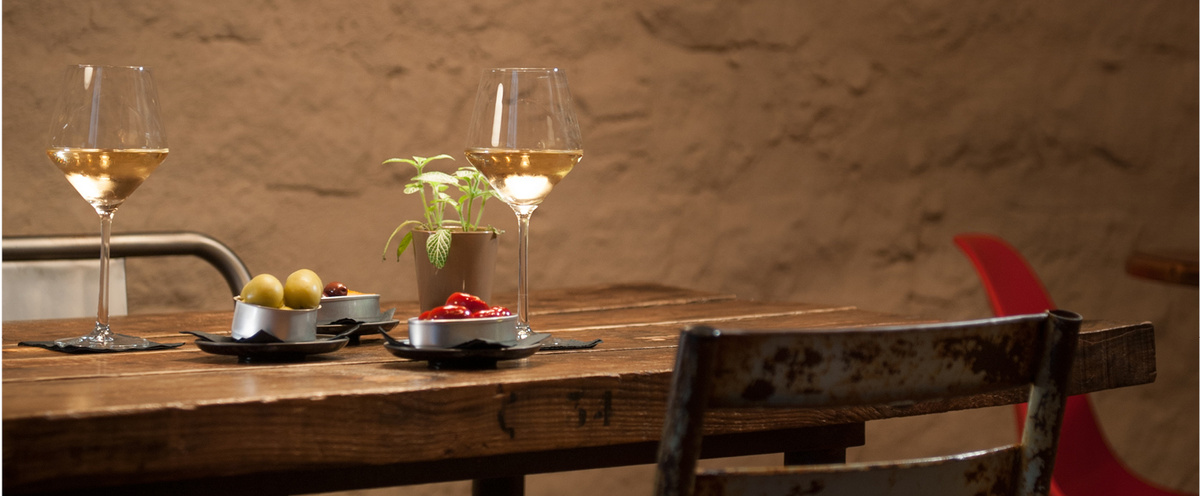 In any case, tapas combine the concepts 'food' and 'socialization': "Shared things taste better". "Going out for tapas" or "having tapas" means sharing not only lunch or dinner, but the company, the conversation and the moment, with friends or family.

Gastrobar Le Bouchon

Le Bouchon is the Mercer Barcelona gastropub, located in the heart of the Gothic Quarter. It's a quiet and pleasant bistro, which invites you to sit and enjoy in good company, surrounded by tapas and local specialties. Le Bouchon offers a suggestive menu of appetizers, hot and cold dishes and desserts, ideal for getting a bite accompanied by a great selection of wines, cavas and champagnes, which can be ordered by glasses.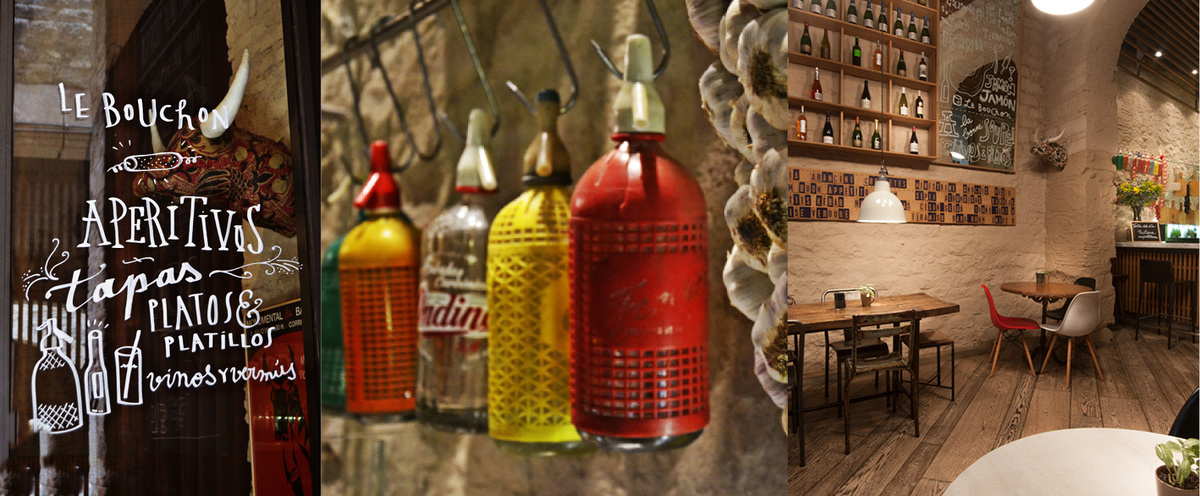 Chef Harry Wieding (Young Chef of the Year in 2013 and winner of 2 'Soles Repsol' -Spanish equivalent to the Michelin Guide-) and his sous-chef Marc Ramos create tapas and typical dishes well known for their flavors.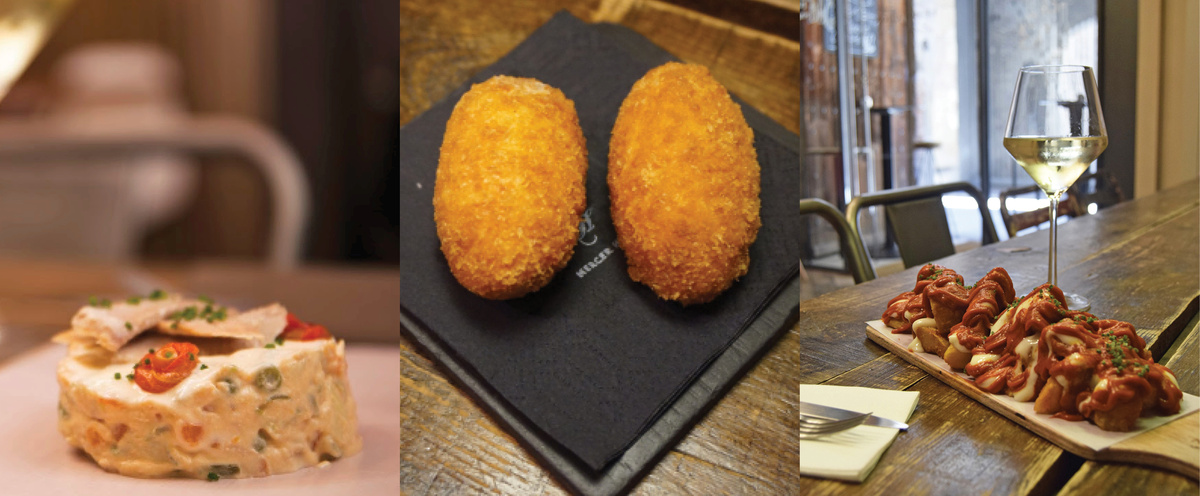 Wieding and Ramos pay tribute to all-time classic tapas, such as Russian Salad, croquettes or "Bravas" potatoes. Discover the recipe of one of the most popular tapa at Le Bouchon: "Bravas potatoes". We are revealing secrets of our recipe for you to cook the real "Bravas"!

Great defenders of traditional cuisine, the chefs propose different stews such as meatballs casserole, mellow prawn rice or creamy mushrooms with foie.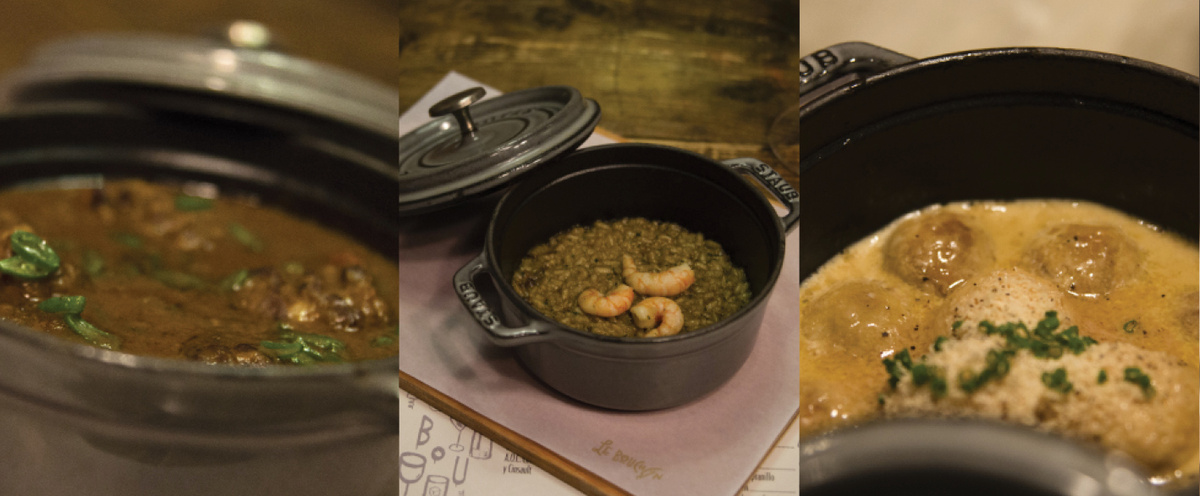 Another characteristic of their kitchen is the care with which they cook the product, either vegetables (such as fried peppers), fish (such as grilled octopus with potato) or meat (such as grilled aged beef with peppers and burrata or the Chef's style aged beef burger).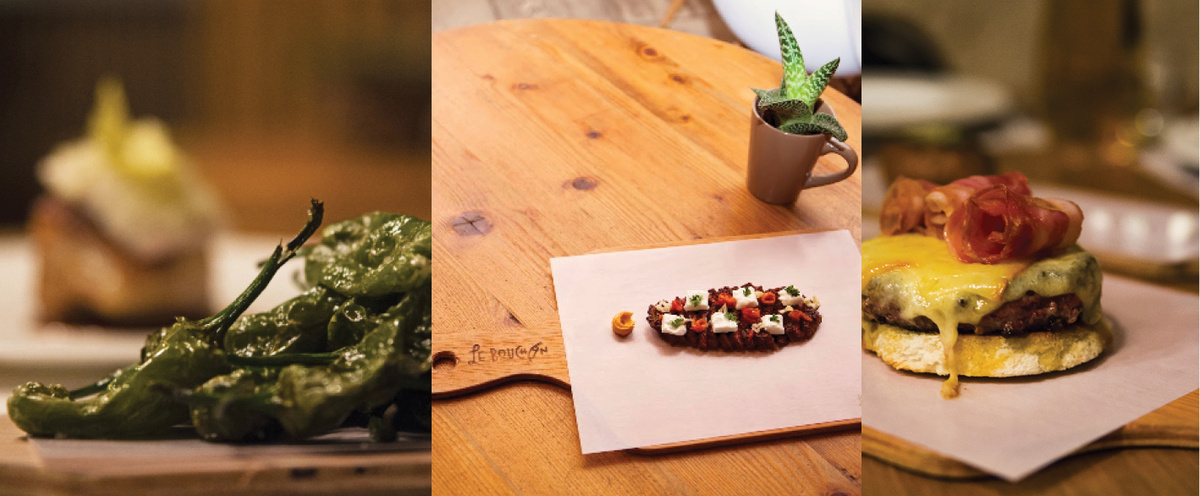 And the desserts are an extension of this philosophy: Traditional local desserts, elaborated with delicacy and with a lot of flavor, like chocolate truffles.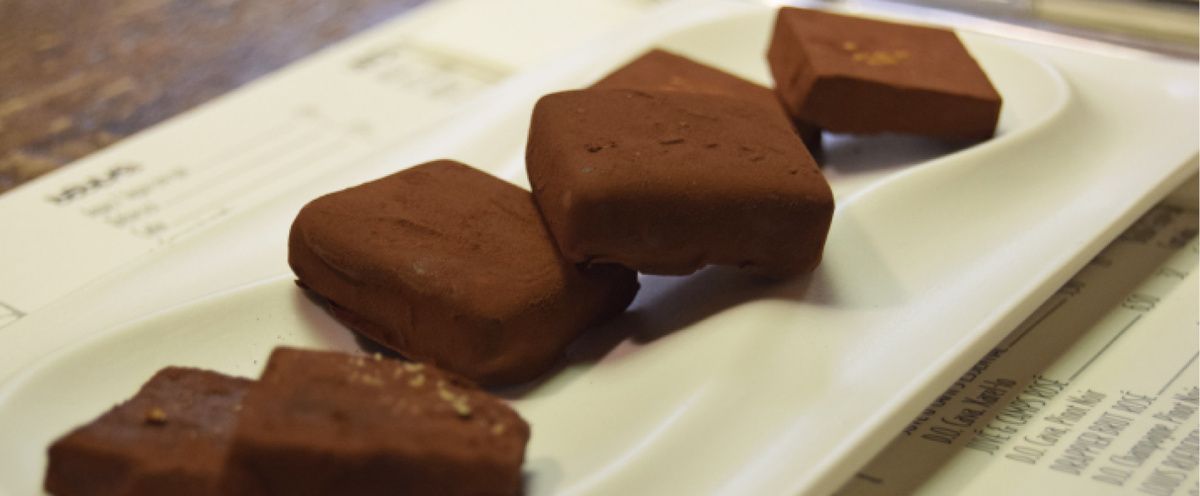 FANCY SOME TAPAS?

Le Bouchon
Calle dels Lledó 7. Barcelona
Tel. +34 93 310 74 80
Monday to Sunday, 12.30 - 23.00 hrs.

Published in: Restaurant, Barcelona Tags: Barcelona MercerHoteles food Restaurant MercerBarcelona