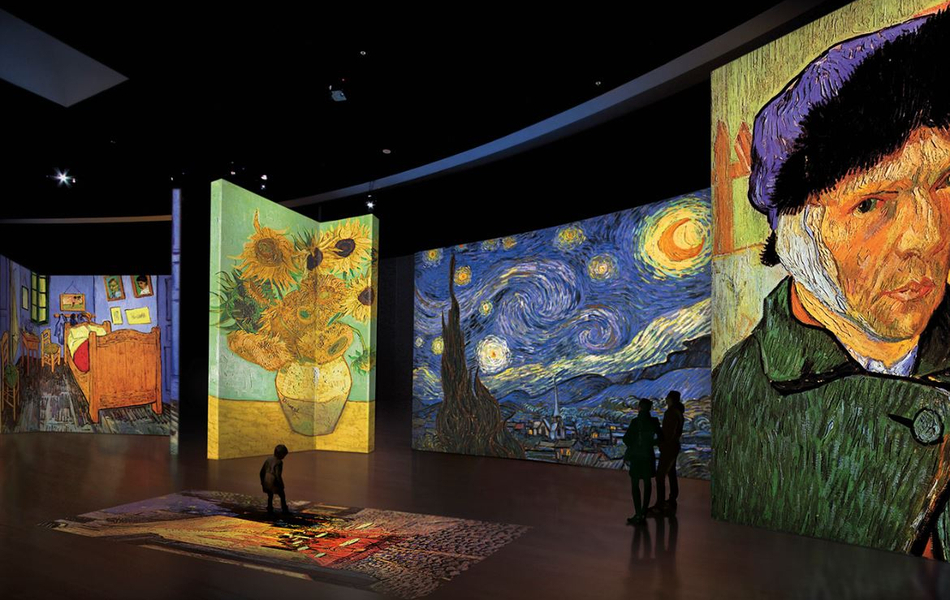 "Van Gogh Alive" arrives at Seville: A journey of the senses through the geniur life and work.
For the first time in Spain, "Van Gogh Alive" - the most visited multimedia exhibition in the world - arrives at Seville from February, after visiting 30 cities and 4 continents.
"The vibrant colors and vivid details of Van Gogh's work are truly breathtaking"
This exhibition is a multisensorial experience invites you to enter the artistic world of Vincent Van Gogh (1853 - 1890) the universal Dutch painter, one of the main exponents of post-impressionism, who painted around 900 paintings and made more than 1,600 drawings.

"Forego all preconceived ideas of traditional museum visiting, change how you engage with art."
The exhibition approaches the artist in a completely new way, breaking the conventional exhibition model and allowing visitors to interact with the pieces: Light, color and sound help to see the painter works and life through the senses.

"Visitors will be able to see 'The Starry Night' constellations or the windmills of his landscapes move, and see how 'Wheat Field with Crows 'birds take flight."
Projections and more than 3,000 large-scale recreated images transform the space and envelop the viewer in an authentic multimedia ambiance focused on audiences of all ages: Floors, ceilings, walls and columns give life to Van Gogh's work from completely new and unique perspectives.

When: From February 1st to April 15th 2018
Where: Pabellón de la Navegación (Isla de la Cartuja), Sevilla
Hours: From 10am to 9pm (1 hour passes)