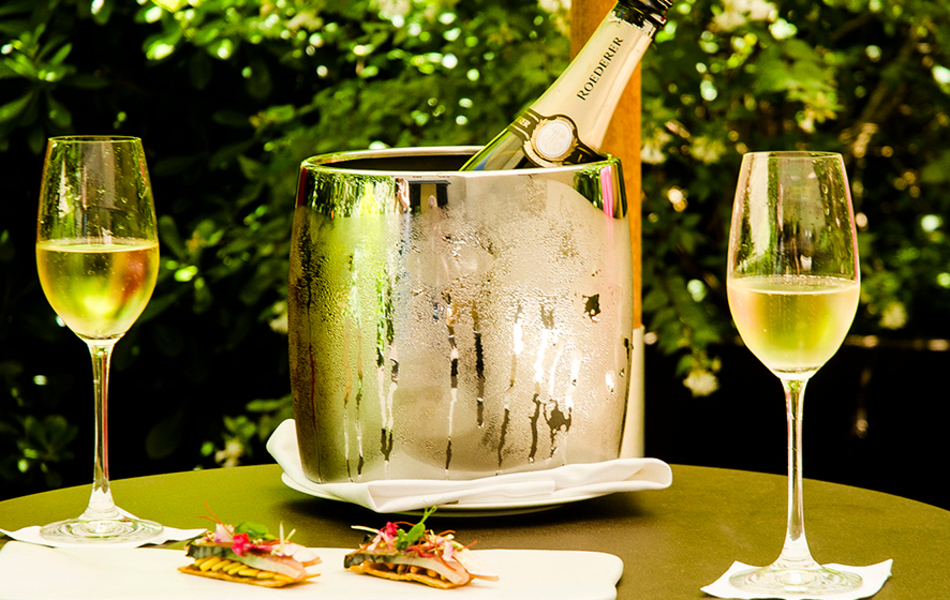 We interview the Guest Relations Managers regarding the customer service at Mercer Hoteles
MERCER PHILOSOPHY
Location, architecture, design, gastronomy and above all, the excellence of a service exclusively focused on exceeding our guest highest expectations. Mercer Hoteles takes care of the smallest detail to turn each guest stay into a memorable experience: A way of understanding customer service by which Mercer Barcelona and Mercer Sevilla have become a luxury hospitality reference in both cities.

GUEST RELATIONS, GENUINE DESIRE TO SERVE OUR CUSTOMERS
Joan Manel Salamanca and Javier García are Head Concierges of Mercer Barcelona and Mercer Sevilla respectively. Both are professionals with large experience as Guest Relations and "Les Clefs d'Or" members (International Association of Hospitality Concierges).

What does the Mercer Service consists of?
JOAN MANEL (JM): The Guest Relations department manages any requirements (legal and reasonable) that the guest has before, during and / or after their stay at the Mercer. This global and expert service is one of the main Mercer philosophy pillars. We give a close, professional and trustworthy service for guests to enjoy a relaxed and memorable stay.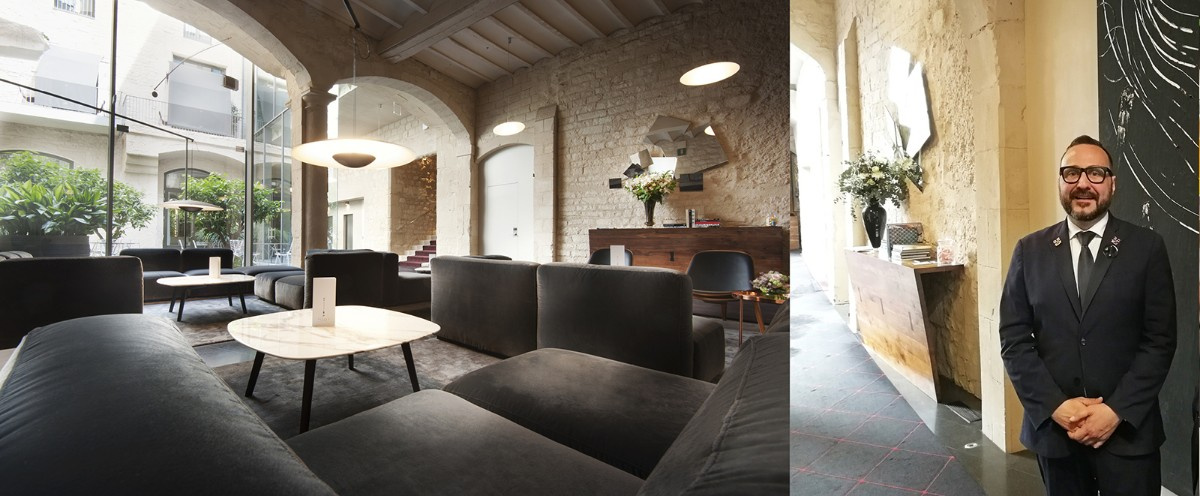 Do we find the same level of service in all Mercer 5*GL hotels?
JAVIER (JG): Of course! Both at Mercer Barcelona and at Mercer Sevilla, guests will find the same service standards. Being boutique hotels with few rooms, we have the opportunity to provide a completely personalized service. Not only Guest Relations but all departments are focused on offering excellence.

How does the Guest Relations Department work?
JG: We contact the clients before their arrival because many times they need prior attention, as a private car, a restaurant reservation or tickets to a monument or show in the city. On the first day of the stay, we introduce ourselves personally for whatever they may need. And after the departure, we keep in touch with many guests...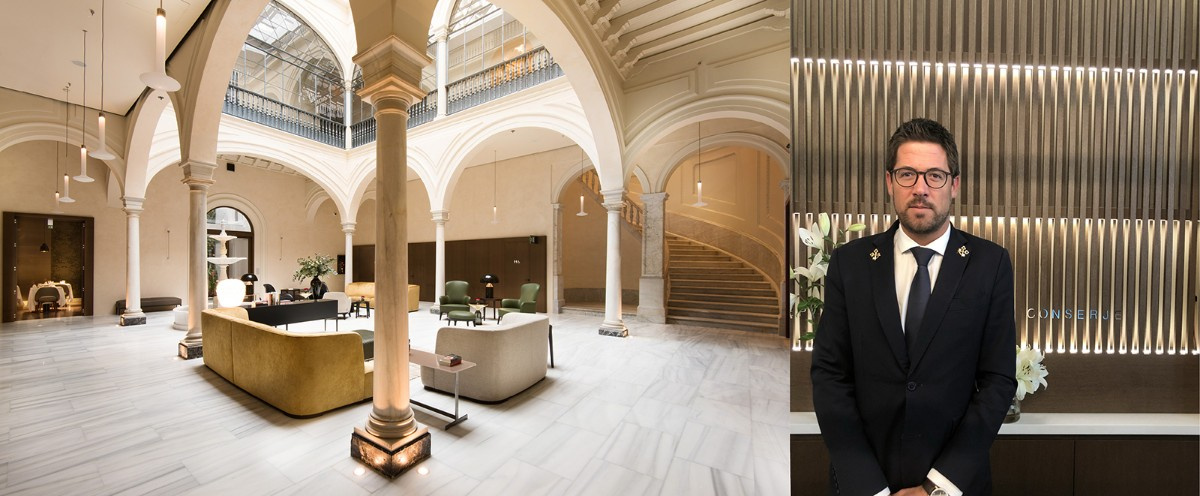 What do you do to keep up to date with the city latest news?
JG: We love our city and we are interested in everything that happens there. And obviously, we have our information sources got over the years (friends, colleagues or contacts).
JM: I agree with Javier. We try to have a wide network of professional contacts, plus the information we get from press, blogs, Social Media and "Les Clefs d'Or" Association.

Tell us about a special moment or a curious story...
JM: An important achievement is that guests remember us. For example, last Christmas I received a postcard from guests from USA who remembered us even several months after their stay... and invited me to visit them. This is a very special detail!
JG: From my side, during the last "Feria de Abril" (April Fair), I met by chance a couple who where staying at the hotel (a little disoriented) and took them to my private stand, to eat ham, drink wine and even dance some "sevillanas".
What is it like working with guests at a 5*GL boutique hotel?
JG: The Mercer Hoteles team reason to be is the client total satisfaction. In this sense, our main goal goes beyond fulfilling their demands. Our purpose is to exceed their expectations, surprise them, make them "fall in love" or make them feel at home, perceiving they have a "friend" or "allied" in the city, willing to support them during their visit. And all this, with a professional, unpretentious, sincere and discreet service.
JM: I think that guests who decide to stay at a boutique hotel are clients who expect a direct, calm and personal treatment from the hotel team.
What is the best thing about dealing with guests?
JG: Dealing with guests is a task as demanding as rewarding. We love to see that guests are happy when they leave the hotel, because they enjoyed their visit. It's also nice to read guests reviews on TripAdvisor, of course, customers who appreciate our work and recommend us to their friends and family.
JM: Exactly, a customer who becomes a prescriber of our brand is a great reward. The best feeling is to check how some guests return to the hotel year after year.

What do you like the most about your job?
JM: I like to share my city and make other people see it "through my eyes", by creating wonderful experiences.
JG: Definitely what I appreciate the most is the human touch and the multiculturalism.
OUR GUESTS REVIEWS ON TRIP ADVISOR
The best thing about the hotel? The incredible staff! [USA]
The only thing that could compete with the building is the staff: they were without exception first class in their attentiveness and helpfulness. [United Arab Emirates]
Even before our arrival at the Mercer we were contacted by Guest Relations with a request to personalize our stay. That was only the beginning of the incredible service we received at the Mercer. We've stayed at many five star hotels and his service is by far the best ever. [USA]
Some of the most accommodating, professional and service oriented personnel we've ever enjoyed! [USA]
Of all the boutique hotels we have stayed at many locations around the world, the Mercer is a standout high achiever. This reflects the professionalism and warmth that all the staff provided throughout our stay. The Mercer is a leader in luxury boutique hotels. [Australia]
Perhaps the best feature of all is the incredible staff. We could not have felt more welcomed and really missed some of their faces when we returned home. [USA]
Service and staff attitude is close to perfection: They give you the feel of the comfort of home but at the same time show the professionalism of a house of this category. [China]
Everything about this hotel was excellent except the staff which was superb. [Canada]
The staff is some of the best in the hospitality industry. [USA]