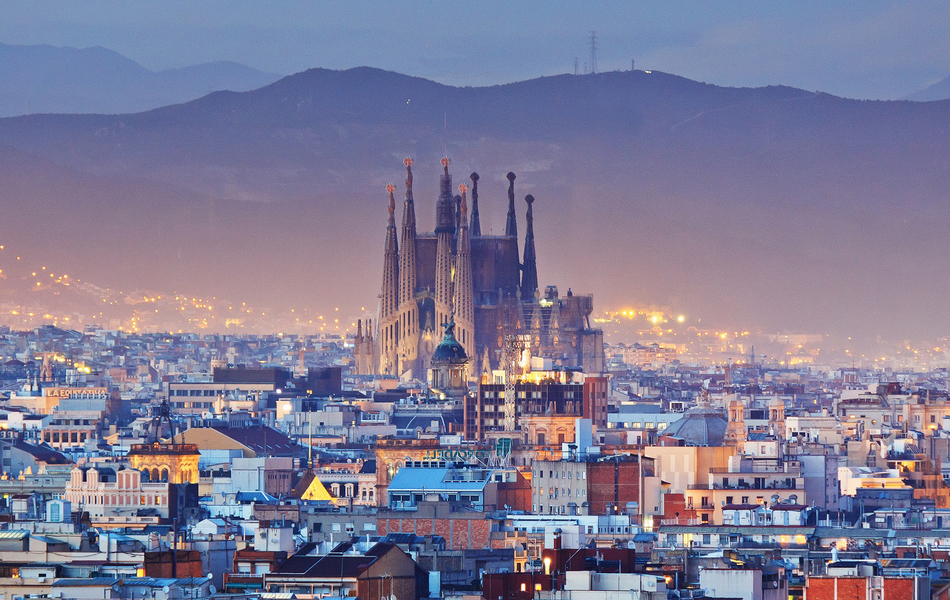 "There's no reason not to try something new just because nobody has tried it before." Antoni Gaudí
After the industrial revolution and its technological improvements, Barcelona experiences an important economic and urban development. By the end of the 19th century, it's a renewed and wealthy city, where young architects find the perfect setting to develop new, free, personal and creative expression forms: A legacy of more than 100 modernist buildings, among which those of Antoni Gaudí (Reus 1852 – Barcelona 1926), innovative architect and standard of Catalan Modernism.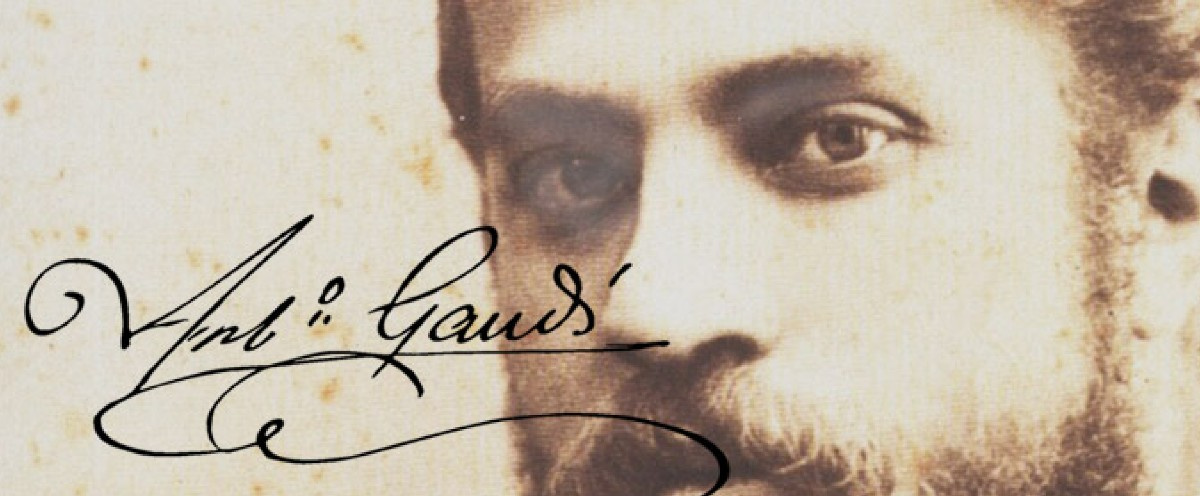 ANTONI GAUDÍ, LIFE AND WORK
Antoni Gaudí was born in a family of artisans (boilermakers), in Riudoms (a small town in the province of Tarragona), until he moved to Barcelona to study architecture. He collaborated with several architects of the time to finance his studies and soon developed his first solo projects, such as the lampposts of the Plaza Real.

"I do not know if we have given the title to a madman or to a genius, only time will tell." Elies Rogent, Director of the Barcelona Architecture School (1878)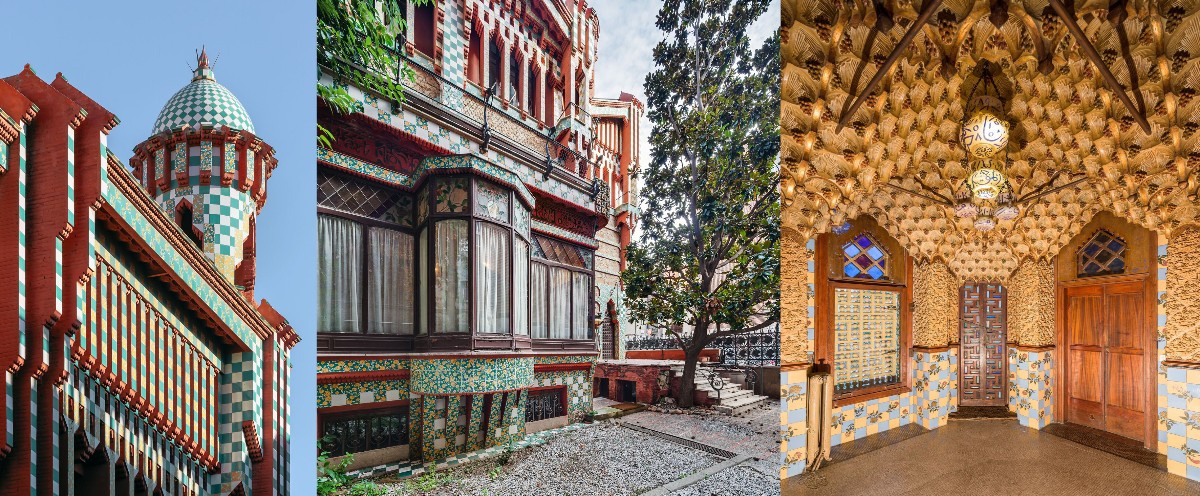 "VICENS" HOUSE
The Vicens family -which owns a ceramic factory- commissioned its second residence refurbishment to a newly licensed Gaudí. That was the architect first building in Barcelona (1878) and he already showed his creative freedom and his personal contribution to the aesthetic renovation. Considered an advance of Catalan Modernism, the "Vicens House" opened to the public in 2017.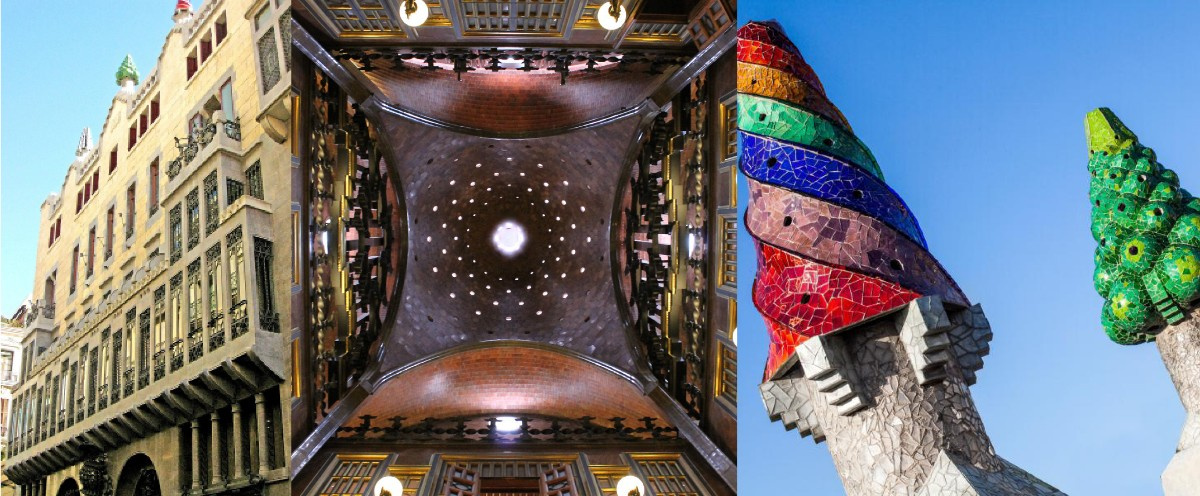 "GÜELL" PALACE
In 1886 Gaudí received the first important commission of his career. Count Güell -entrepreneur, member of one of the most influent families in Barcelona and Gaudí's admirer, friend and sponsor- requested him the construction of his new house near La Rambla. Gaudí designed an ultimate palace in all aspects (space, light, volume, ornamentation and symbolism that he would develop in his following works).


"GÜELL" PARK
Again Güell relied on Gaudí to design a residential area for wealthy families in the land acquired by the entrepreneur on Barcelona outskirts(1900). The complex had to have around 60 homes in an immense garden with panoramic views, but the project failed due to its location far from the Eixample (the bourgeoisie trendy district). Despite this, it quickly becomes popular among Barcelona people, who visit the park for social events. After Count Güell death (1918) his heritors sold it to the city council to convert it into a public park. Park Güell reflects Gaudí's naturalistic period: Architecture and nature are integrated in more than 17 hectares, with wavy, colorful and symbolic forms.
"Everything comes out of the great book of nature" Antoni Gaudí
At the beginning of the 20th century, Gaudí has a great recognition among the Barcelona bourgeoisie and his continuous works are real apartments for the Calvet, Batlló or Milà families.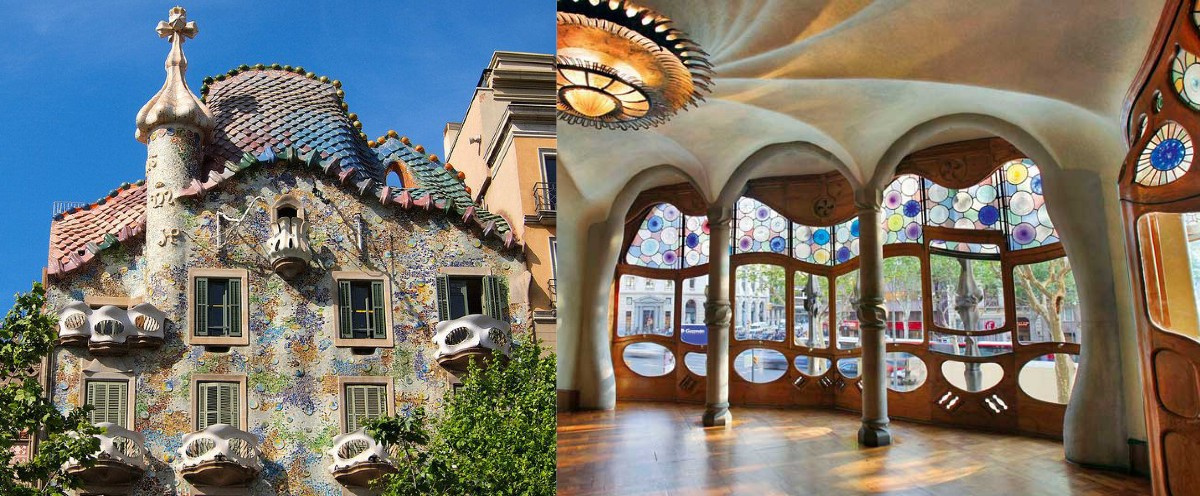 "BATLLÓ" HOUSE
Textile entrepreneur Josep Batlló acquires a sober building in Passeig de Gràcia and orders its refurbishment (1904) to the architect of the moment. Gaudí creates a family house of 8 floors, cheerful and colorful, with wavy forms and blue tones, and with a spectacular façade with balconies. Impressed by Gaudí's work, Batlló recommended him to a friend, for whom Gaudí would eventually build the Casa Milà (1906).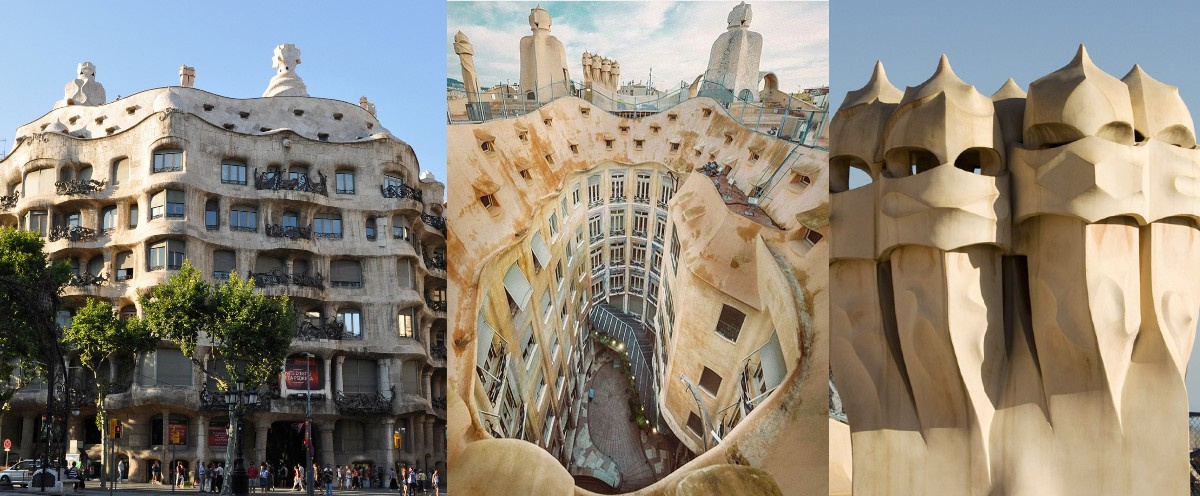 "MILÀ" HOUSE
The Milà well-off family wanted to express its position by building an innovative, luxurious and large-scale housing building on the site acquired in the trendy Passeig de Gràcia Street. Again, Gaudí is inspired by nature to design slightest detail of this unique building impossible to summarize. Administrative problems with the city council and divergences with the Milà family delayed the work, but didn't stop the architect to express his artistic maturity.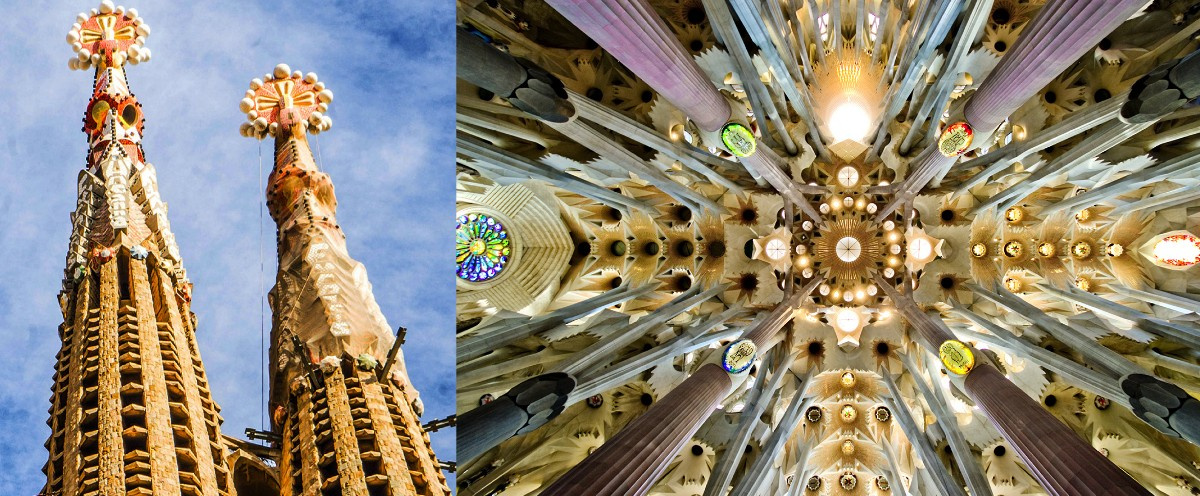 SAGRADA FAMILIA
In spite of everything, the most complex work of his career and in which he invests 43 years of work (especially at the end of his career) is the Sagrada Familia. In 1883 Gaudí was appointed architect of the Sagrada Familia expiatory temple. He assumes and redesigns the project started by another architect, making it much more ambitious. Due to his deep religious beliefs, the architect aims to create the perfect temple.
"People from all over the world will come to see what we are doing" Antoni Gaudí
The Sagrada Familia is revolutionary in many ways, such as its structure, height, the constructive resources employed and its symbolism. It represents the artistic fullness of the architect, his naturalistic period culmination and the synthesis of all his previous works.

This temple is a Barcelona sign of identity and the Modernist architecture greatest exponent, world-wide recognized. Based on the Gaudí original plans, its completion is planned for 2026 coinciding with the centenary of the architect death.
In 1926, a tram runned over him in Barcelona accidentally. Initially, passersby were confused thinking he was a vagabond (at 73 years of age, he has an austere life fully devoted to religion and his work), although days later the city pays homage to him in a multitudinous funeral. His crypt is located in the Sagrada Familia, the temple to which he dedicated his life.
Pioneer of the artistic avant-gardes of the 20th century, this genius is one of the most studied and admired figures of architecture of all times. Seven of Gaudí's works have been declared a World Heritage Site by UNESCO. In the 21st century, Barcelona can't be conceived without the legacy of its most universal architect.