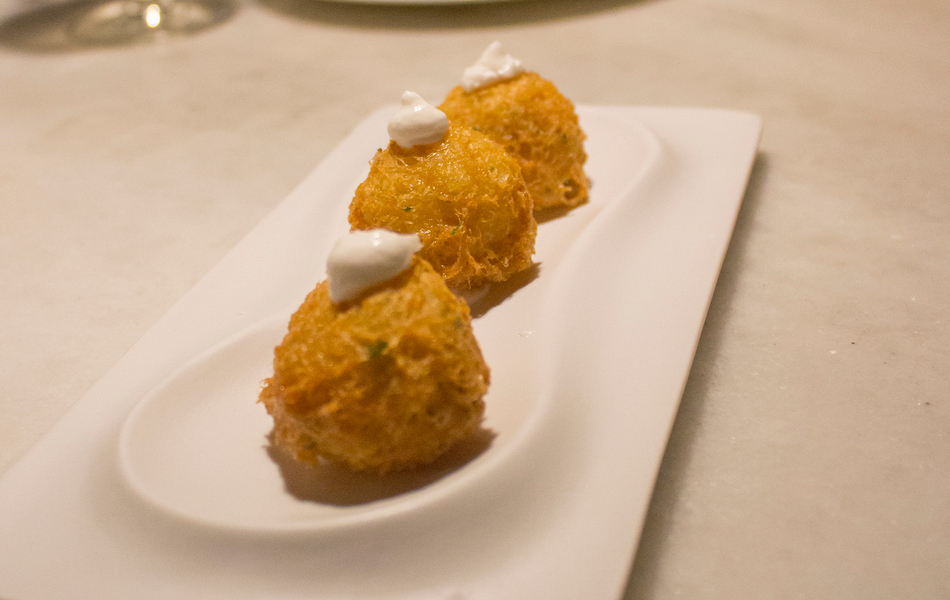 Discover the cod fritters recipe by Le Bouchon, the Mercer Hotel Barcelona gastrobar specialized in tapas and local dishes.
Located on a quiet street in the historical Barcelona Gothic Quarter, Le Bouchon is the gastrobar of Hotel Mercer, nestled in part of the old Barcino Roman wall: A unique location right in the heart of Barcelona.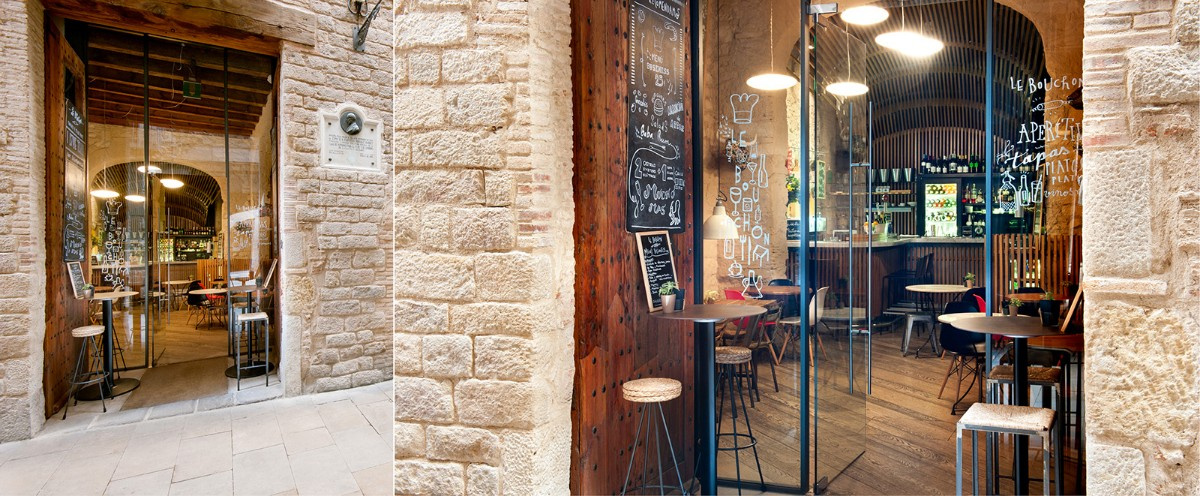 It's a local restaurant opened not only to hotel guests but also to any visitor wishing to spend a nice gastronomic time: Whether enjoying an appetizer or an informal lunch or sharing a diner with a nice bottle of wine.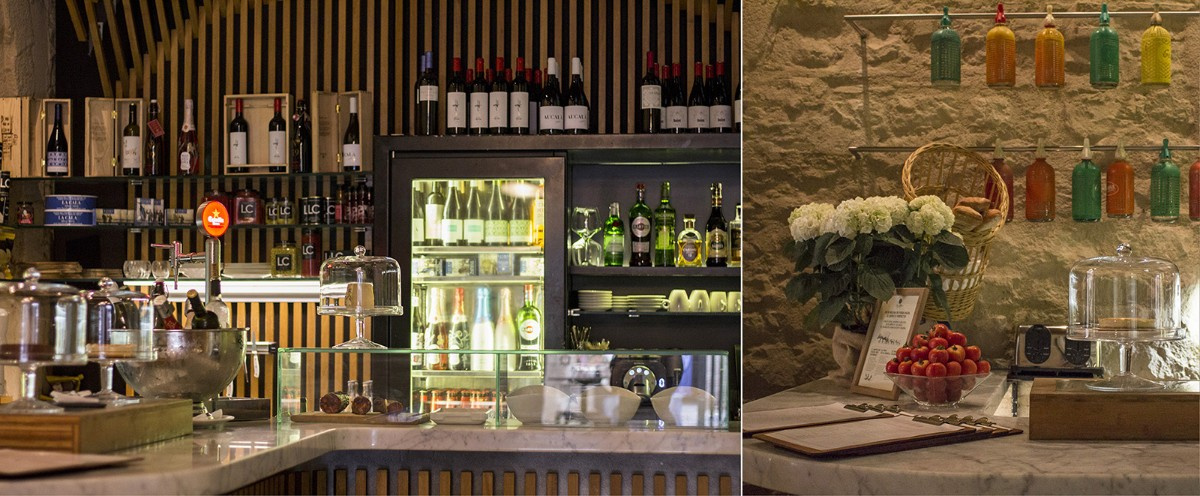 The menu offers some canned appetizers from La Cala Albert Adrià, cold meats and cheeses, as well as a variety of homemade dishes, perfect to accompany by a glass of wine from some of the main national appellations.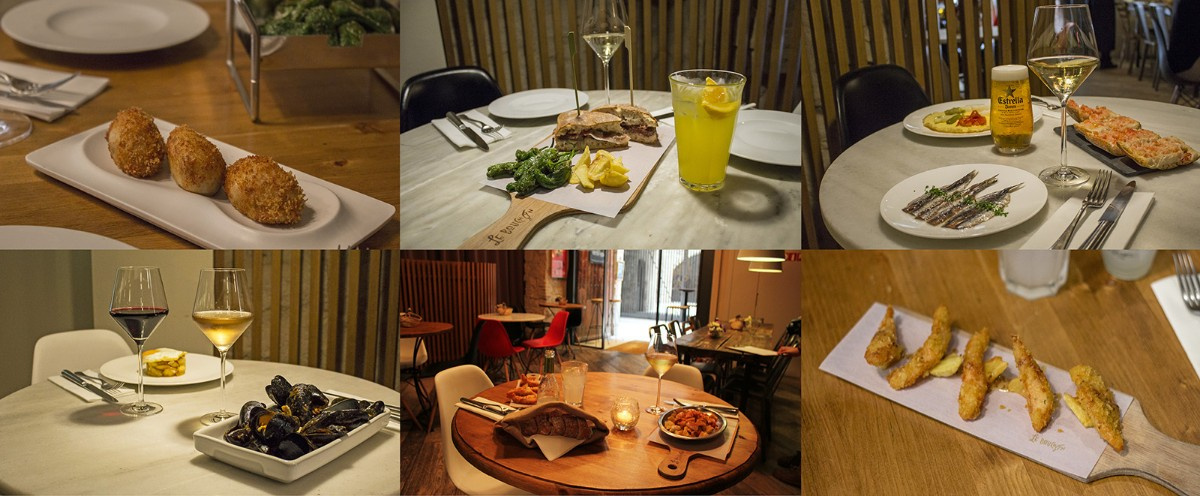 "Bravas" spicy potatoes, croquettes, crunchy chicken nuggets, Andalusian style squid, fried peppers from Padrón, cod omelet, eggs with Iberian ham or meatballs with cuttlefish, among other typical dishes, can be enjoyed in an informal and relaxed atmosphere.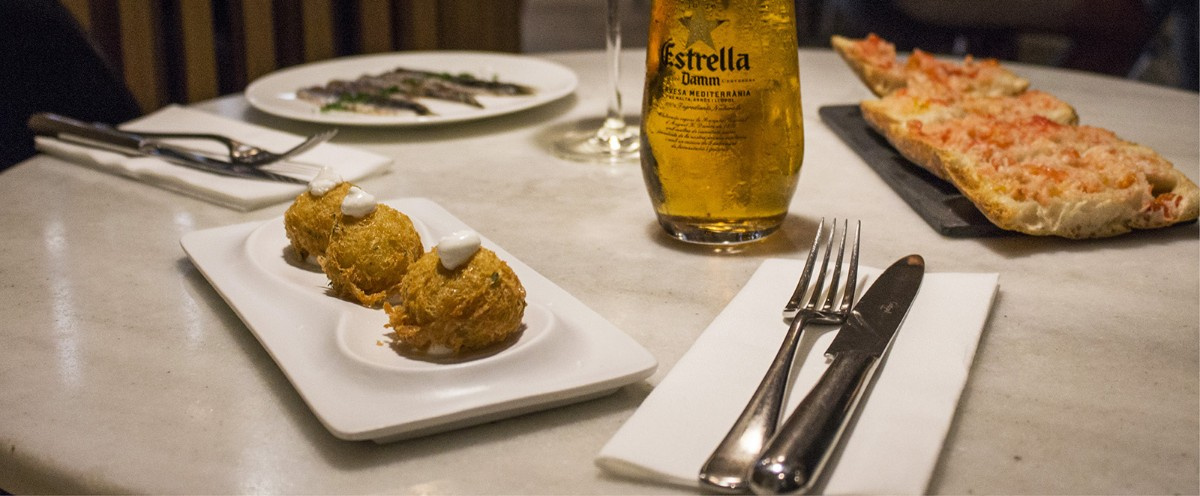 Among Le Bouchon tapas and dishes, today we introduce the delicious cod fritters with roasted garlic dressing ("allioli"): Made with wild cod from Iceland ('Gadus Morhua' from Perelló 1898), they are crispy on the outside, spongy on the inside and served with a special sauce.
We share our recipe to encourage you to make them at home!
Gastrobar Le Bouchon
Monday to Sunday, 12.30 - 16.00h and 18.30 - 23.00h
Calle dels Lledó, 7
08002 Barcelona (Spain)
Tel. +34 93 310 74 80