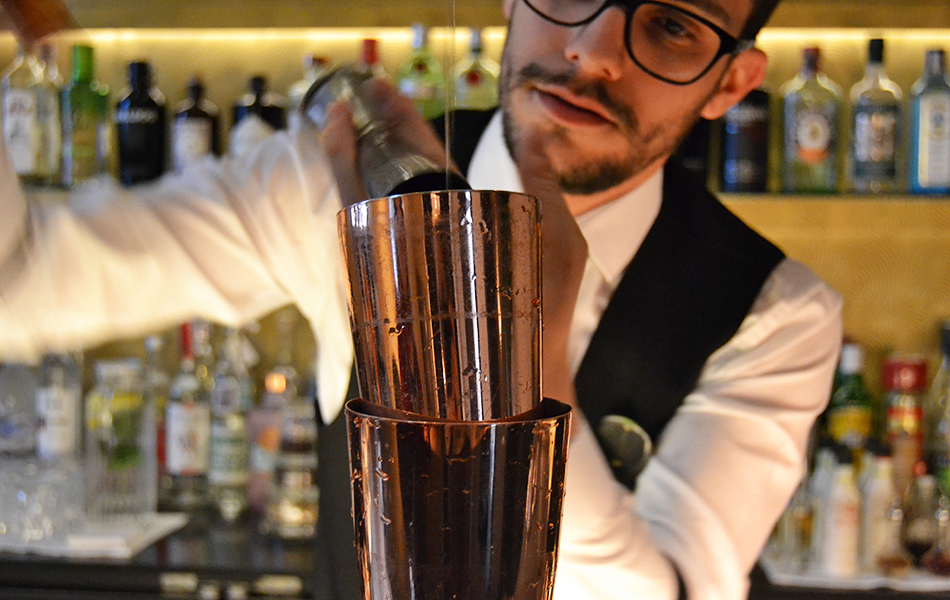 Cocktail bars are fashionable. We talked about that with José Hidalgo, Head Bartender at the spectacular FIZZ Bar in Mercer Sevilla, the 5-star hotel in the Sevillian Arenal district.
With only 28 years, this Sevillian trained between the Superior School of Hospitality of Seville and the Himkok cocktail bar in Oslo, has received several awards since 2016, being 'Art of Italicus 2019 National Finalist' and 'Top 50 World Class Diageo Iberia'. His secret: Passion and perseverance.
How did you become a bartender?

After my studies at the Superior School of Hospitality of Seville and do my internships nationwide, I decided to make the leap to bartending. I moved to Norway in order to acquire knowledge at the Himkok, considered one of the world best cocktail bars (currently "Top 50 Best Bars" ranking 19th position).
What got you hooked into this profession?

When you go into the cocktails world, you discover that there is a lot of work behind each drink, a lot of research to discover new sensations and flavors, and that aroused my interest and desire to learn.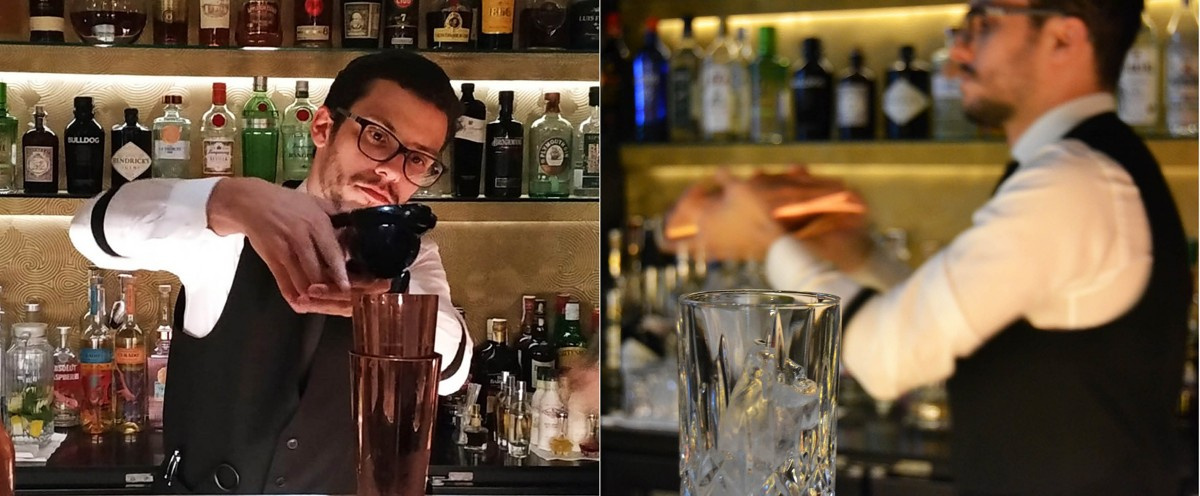 What do you like the most about being a bartender?

Being able to offer new sensations, unique and different experiences, having direct contact with clients, giving advices to them: When a client enjoy one of my recommendations or creations, I feel satisfaction for my job.
In your opinion, what qualities should have a good bartender?

First of all, hospitality is a must. Any hospitality professional should be hospitable to the client above all. In addition, it is important to move forward and innovate through new techniques, products or flavors.
How should be a perfect mixed drink?

I don't think there is a perfect mixed drink as it will depend on the taste of each consumer, which is given by multiple factors such as origin or eating habits. Our palate is formed with the memories of everything we taste and this largely defines our tastes. Therefore, the perfect mixed drink will be the one that has the conditions of each person to make it pleasant and unique.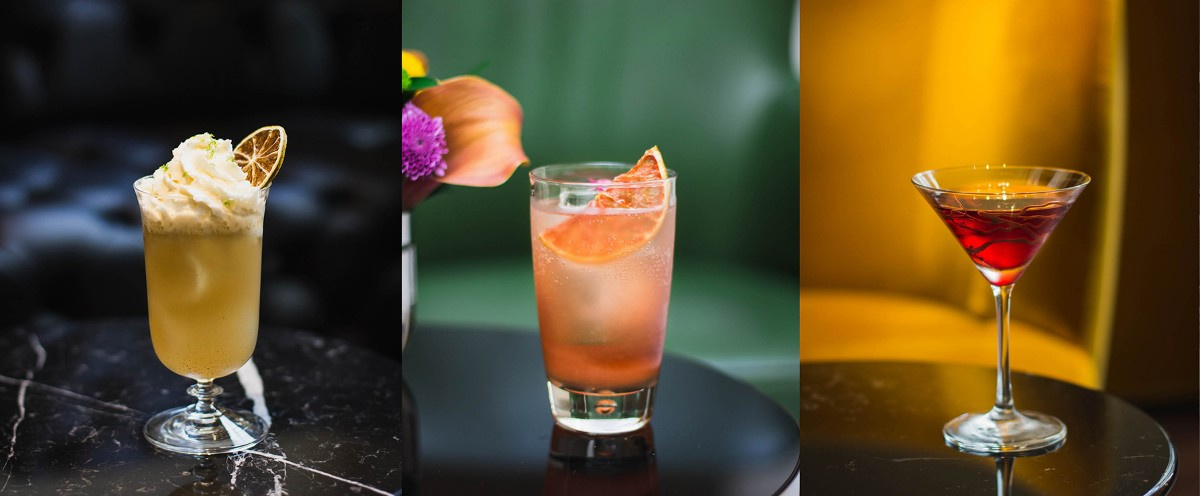 What is the best time of day to have a cocktail?

Any time can be great to enjoy a good cocktail, from a mid-morning Bloody Mary to recharge the batteries, to a Dry Martini as a snack before having lunch. It will depend on your mood, but always making responsible alcohol consumption.
What is the consumers current taste?

Little by little consumers are acquiring more knowledge about the cocktail world, each time they are more curious and daring. This supposes a bigger challenge and rigorousness. Of course, the classic mixology continues being the starting point for the consumer as for the bartender.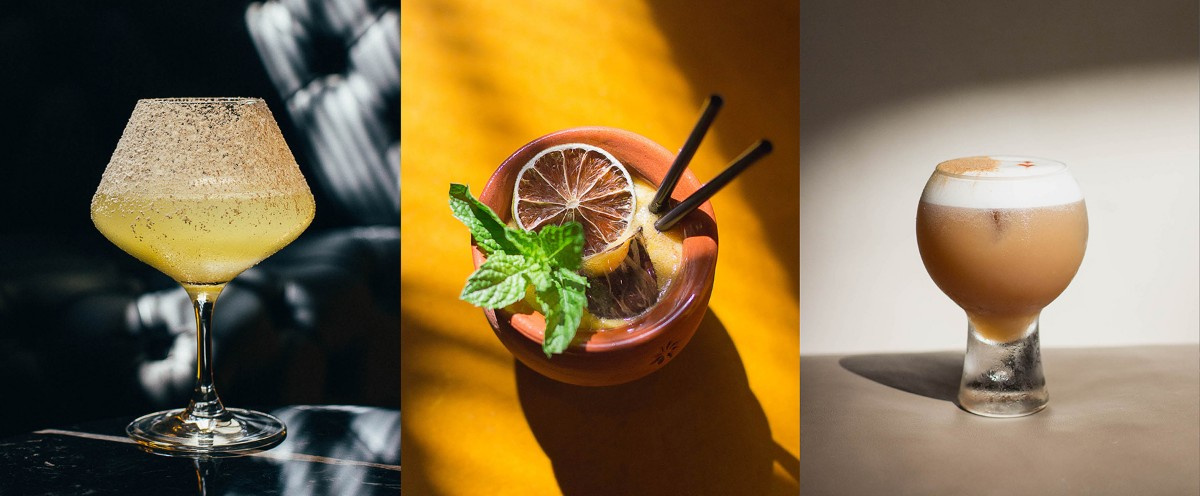 Mixology is in fashion nowadays, where are the new trends going?

Certainly, we are currently living a new mixology golden age. And I think that those who are offering local and artisan products are succeeding. Behind these products there is a great R&D work to improve the customer experience, which is reflected in the final drink. I think this is and will be the trend: Offering a unique and different experience to the customer.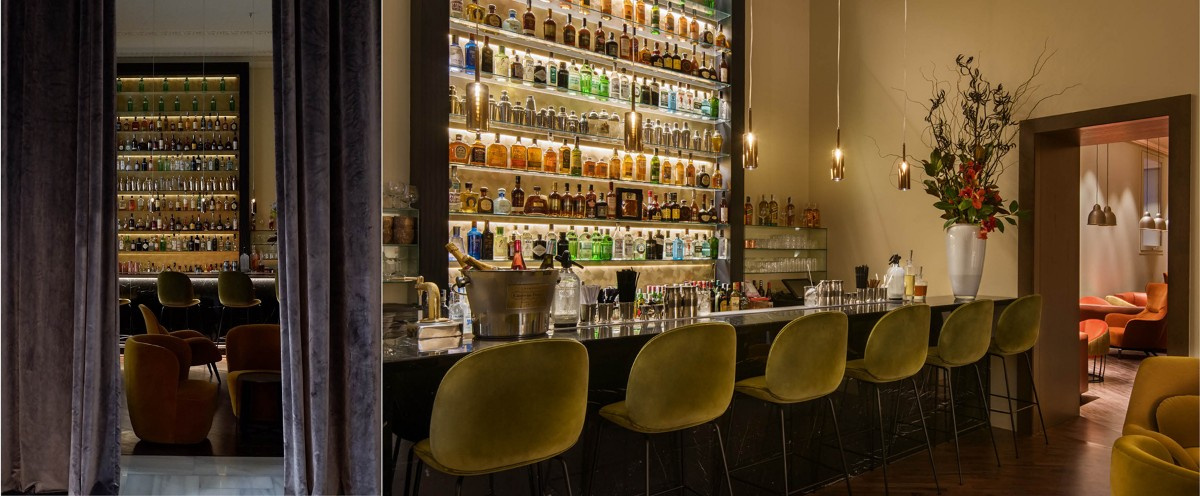 What can you tell us about the FIZZ Bar?

The FIZZ Bar is located in the extraordinary setting of the Mercer Sevilla, the 5*GL hotel in the historical district of Arenal, next to La Maestranza. It is a 19th century bourgeois palace with only 12 rooms, whose philosophy is to offer an impeccable service so that each client lives a memorable experience. And the FIZZ Bar contributes to that experience.
What do you think you are offering your clients that is unique in Seville?

It's one of the most pleasant, elegant and sophisticated places in the city for a quiet drink. And in addition toclassic cocktails, we propose our distinctive 'cocktail culture' with a series of exclusive cocktails.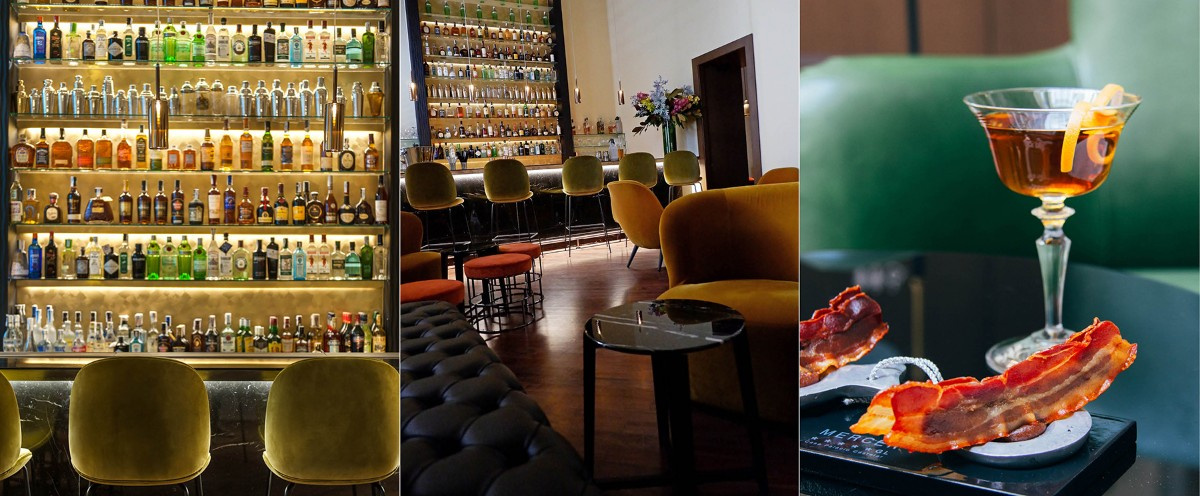 What is the most requested cocktail in the FIZZ Bar?
'Perfetto Errore' is the most appreciated cocktail from our menu. We make it with a homemade grapefruit bitter, Palo Cortado and bergamot Rosolio. It's an aperitif with sherry wine flavor, dry and fresh, with little alcohol content, which allows you to drink it before enjoying a dinner, as well as get closer to the Andalusian culture through our wines.
Favourite Cocktail Bar: Although I will always feel part of the Himkok family where I was trained, the Fizz Bar is my favorite cocktail bar, it's the one that represents me and where I can express myself.
Favourite cocktail: Sidecar. I love this cocktail complexity with a brandy base, citrus and dry touches.
Favourite ingredient: I like to work with generous wines, I think they give a personal touch to the current mixology.
Distilled fetish: Rum, definitely. Each rum is unique. I love to enjoy a glass of rum to relax.
Not missing in your bar: The smile and the desire to make the customer live a unique experience.
FIZZ Bar
Calle Castelar, 26 (Sevilla)
Tel. +34 95 422 30 04

From Monday to Sunday, from 4pm to 12pm