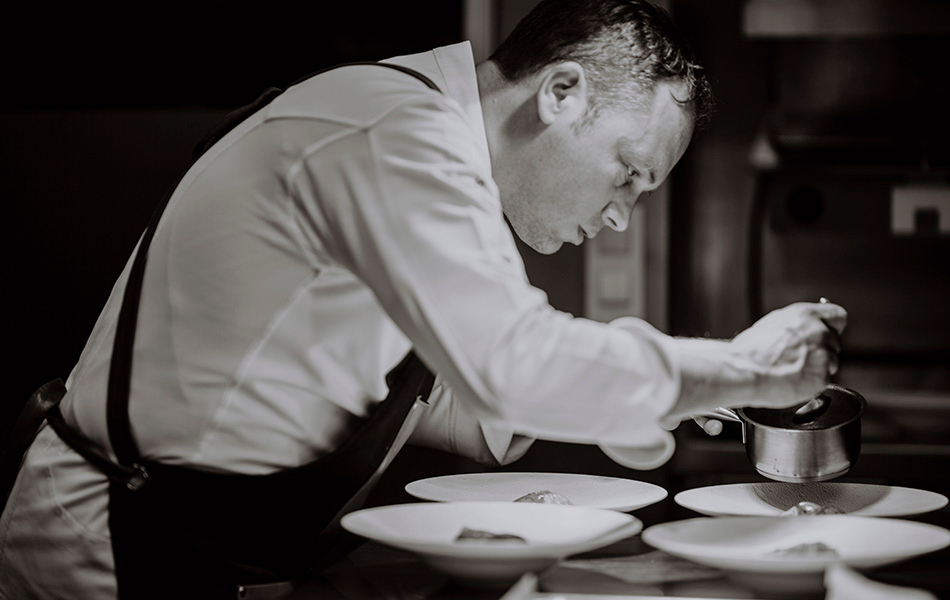 Chef Xavier Lahuerta returns to Mercer Barcelona kitchen
When Jean Luc Figueras -Executive Chef of the Mercer Barcelona- passed away in 2014, Chef Xavier Lahuerta (Barcelona, 1975) takes over the gastronomic direction of the Hotel, succeeding one of his mentors for over a year. Then, Lahuerta decides to embark on a new stage of gastronomic exploration. Now he returns to the Mercer with a new look.
Let's move to your origins. Tell us about your first influences...
Throughout my childhood I saw my two grandmothers work in the kitchen. This made that at the age of 16 I clearly knew what my profession would be. My grandmothers knowledge and passion were the starting points.
How was your career?

My generation has been behind the Michelin starred Chefs with the goal to learn from them while working on their projects. In my case, I worked in some of the best restaurants of Catalan cuisine for 20 years, with great teachers like Xavier Pellicer, Santi Santamaria, Carles Gaig, Ferran Adrià, Carles Abellán and the unfortunately deceased Jean Luc Figueras, with whom I started working at the age of 17. During this time, I was Sous Chef, Chef or Executive Chef at El Bulli, Can Fabes, Abac, Mandarin Oriental Hotel, Projectes 24, Rocamador, Grupo Azafrán, El Cercle or New Paradis.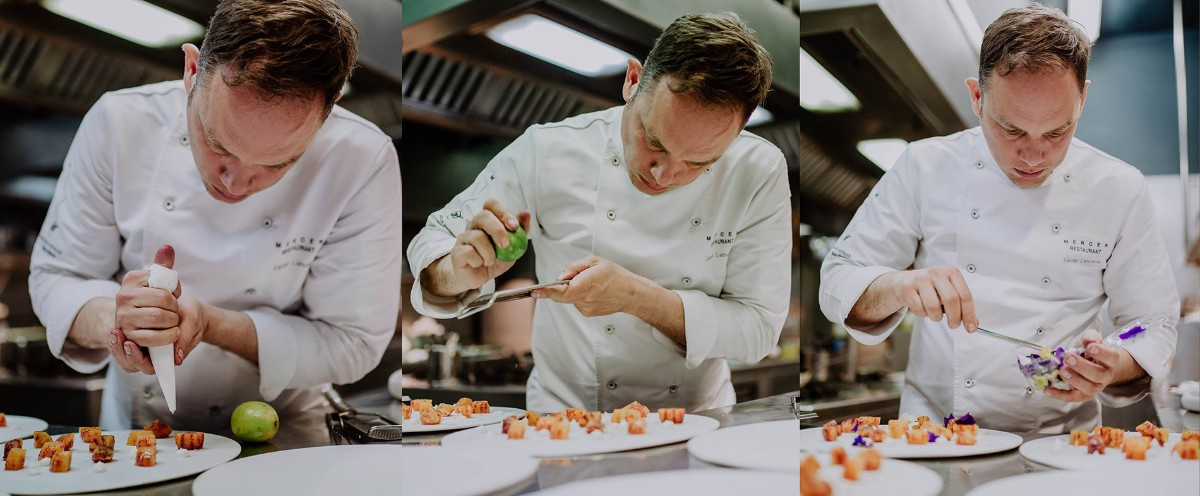 Then came a professional turning point...

During this first professional period I was developing signature cuisine, Catalan cuisine with French influences following the trail of these great chefs with whom I had the pleasure to collaborate. But there was a time when I decided to stop, reflect on a new mindset and expand my horizons. I think it's highly recommended, if not essential, to stop and observe. During this time, I made several trips in which I learned new aspects of gastronomy that have allowed me to renew my kitchen, making great quality leap.
What world cuisines have influenced you the most during these trips?
I have traveled a lot to Mexico. For example, in the Mercer Restaurant menu, one of the entrees is the violet roasted carrot that we serve with "poblano mole". It's an example of the Mexican cuisine touches in my cookbook. I am also fascinated by the Asian gastronomy, I use several Asian ingredients and techniques, such as the croaker in sashimi also included in the current Mercer menu.
You are an intuitive chef...
Yes, I am a restless, dynamic and intuitive person. In my opinion, it's necessary to leave the comfort zone, go beyond, expand the limits, be an entrepreneur and bet on new challenges and projects. I try to leave my mark of quality in our gastronomy, being authentic and connecting with people. In this sense, I was recently named as the culinary order member by the "Chaîne des Rôtisseurs" (oldest gastronomic association in the world).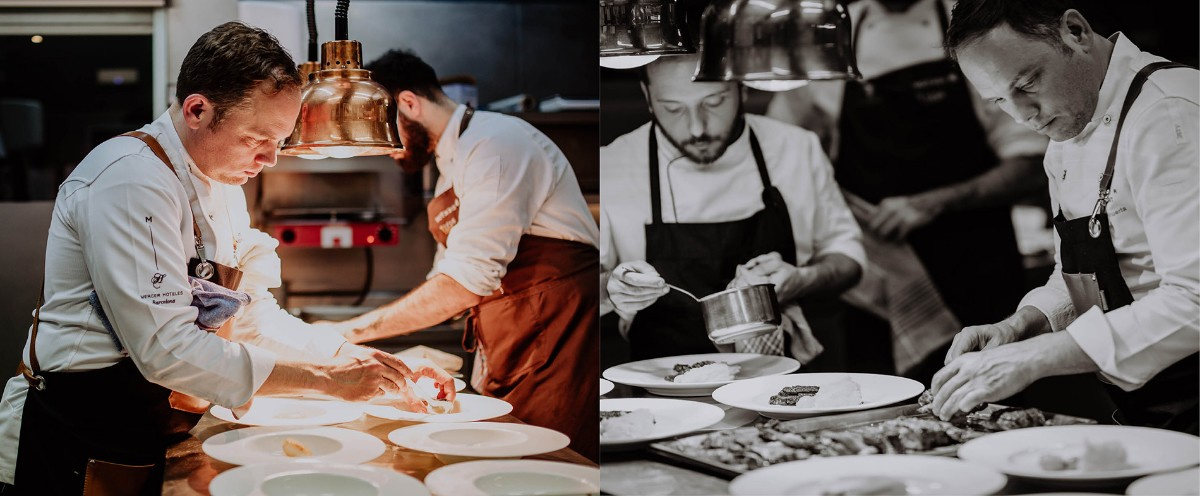 What does it mean for you to return to the Mercer Barcelona kitchen?

Returning to the Mercer is like coming back home. I'm taking the challenge of being in the Barcelona Gothic Quarter with excitement, in a historical building shaped in part of the old Barcino Roman wall, a space with a strong personality and a great reputation in the city. I was one the moments that had made the chef I am today, I am delighted to return and develop my project here.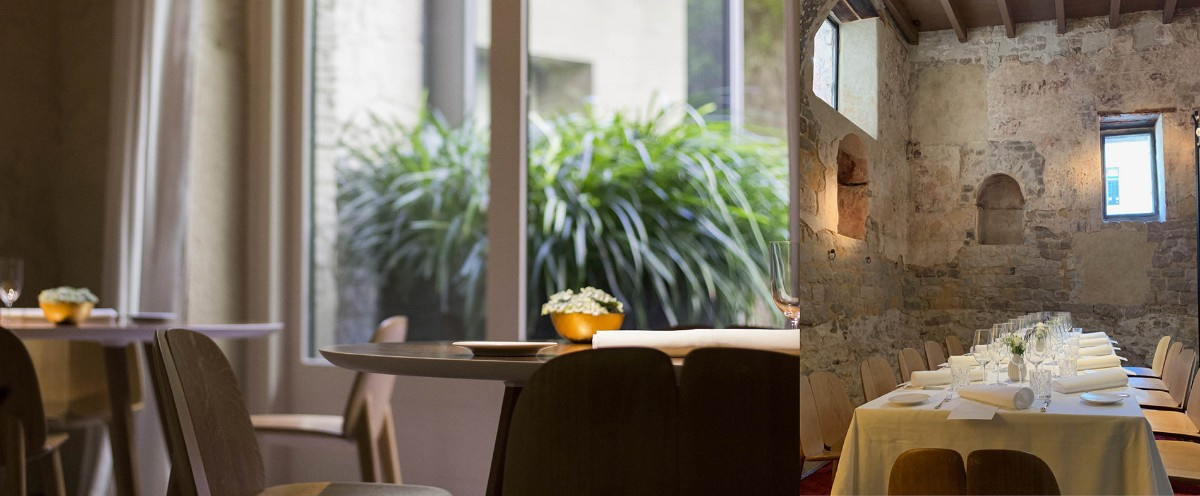 How would you define your gastronomic proposal at the Mercer?

We offer a combination of traditional recipes with avant-garde techniques and local high quality products. In the Mercer Restaurant menu, we take care of dishes balance, based on few ingredients and well prepared. This are natural and healthy proposals for make our dinners live an emotional experience.
I remember the feeling of enjoying eating in a restaurant and not leaving the table trying not to lose any detail, like a stage play.
Your favorite dish
It is difficult to choose a dish when my greatest pleasure is to enjoy eating! But to say one, it would be a dish that brings me knowledge and reflection, feeling and passion, especially that one which makes me feel alive. My favorite dish is "the land and the sea".
Your favorite restaurant
Many, not only one! It's hard to choose only a restaurant due to the infinite offer that exists nowadays. Depending on the moment and with whom you share it. But a classic that never fails is "Casa Alfonso", a restaurant opened since 1934 in Barcelona.
An unavoidable ingredient in your kitchen
Quality is the ingredient in our kitchen must always have, not only from products but also the human asset to feel and work with them.
Mercer Restaurant
Calle dels Lledó, 7. 08002 Barcelona
Reservations: Tel. +34 93 310 74 80 · Email: restaurante@mercerbarcelona.com
Published in: Restaurant, Barcelona Tags: Barcelona Restaurant MercerBarcelona Gastronomy Chef MercerRestaurant